One sunny late-afternoon I set about cycling between stations in my area to get some exercise and to take a picture at each of my destinations. There was no tripod or spare time to hang around exploring the perfect angle nor was there time wait for a perfect moment, I was against the clock, the fading daylight and my own energy levels.

This set of sepia colourised images represent the better side of the results. It was just street photography with a twist. I'll most likely do it again as a mini project and explore the best times for each location to represent the stations in use.

Above: The montage clearly shows the normality of the original images, which have a corporate or editorial feel.
Below: I went for this 1:1 aspect, the sepia-effect and heavy vignette because I like its grungy feel, which worked for some but not all of the set.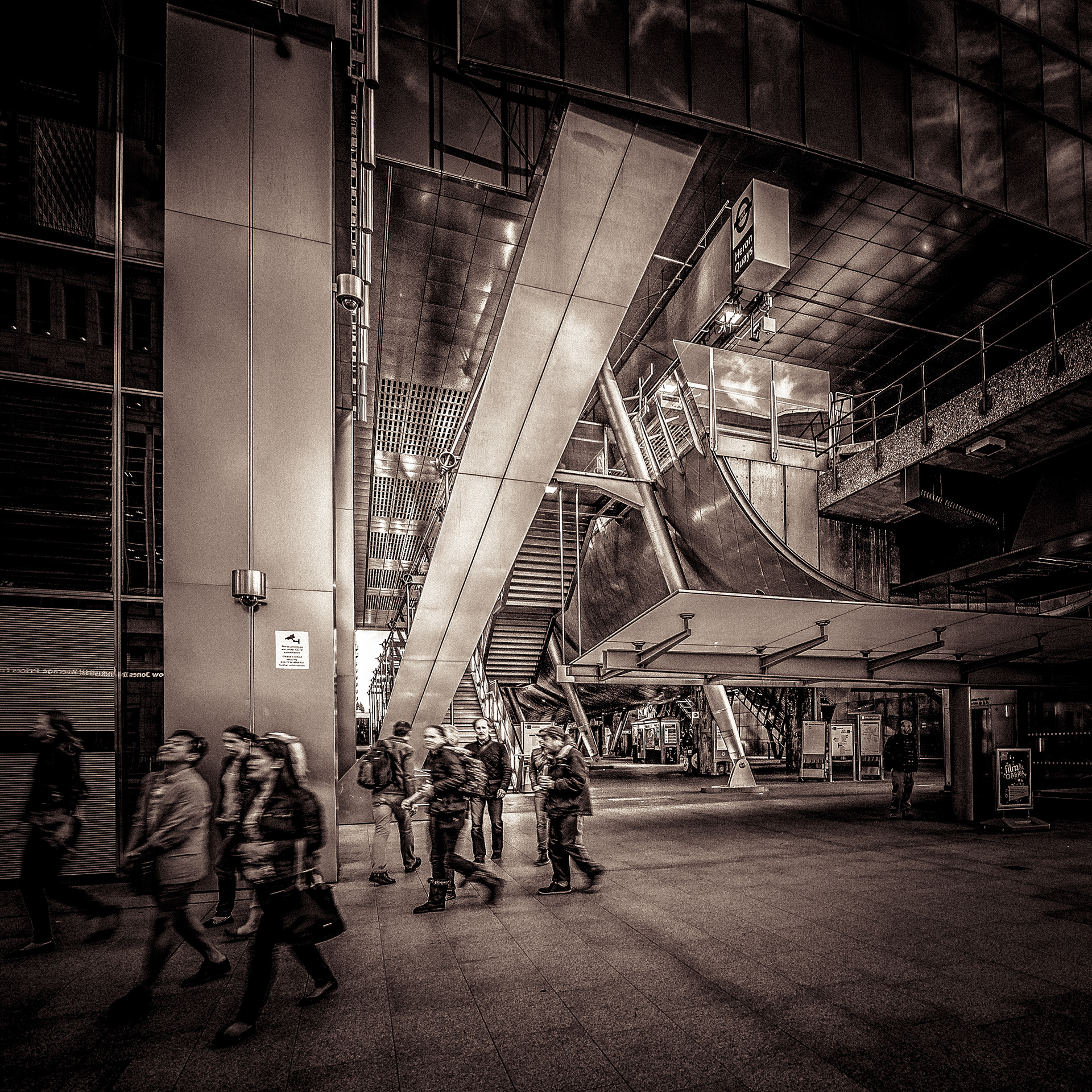 This is a composite grid of the original images.